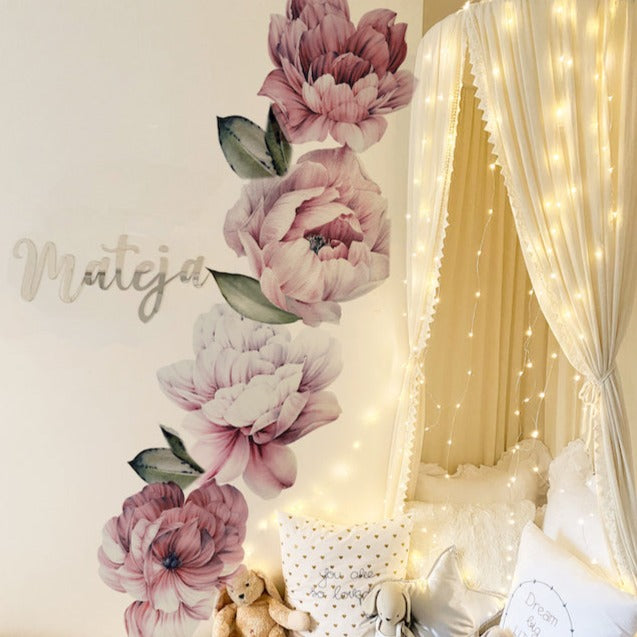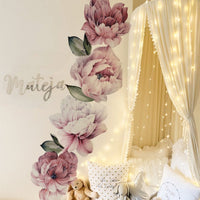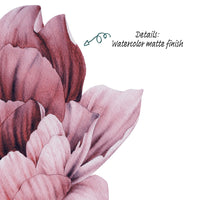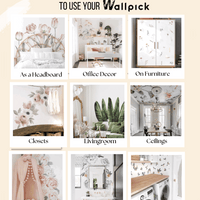 Only 2 left in stock
Get a Home Makeover in minutes!
Our wall-stickers are show-stoppers guaranteed to impress anyone who sets foot in your home.
No Wall damage
Quick and Easy
Removable and Reusable
American express

Apple pay

Diners club

Discover

Google pay

Master

Paypal

Shopify pay

Venmo

Visa
Love these!
Love these! It's way cheaper than Wallpaper and less Messy than painting, it really transforms your space in minutes!
Need to bring those empty walls back to life?
Transform any room in seconds with our Wall-stickers as seen in Cosmopolitan
No interior designer needed, Wallpick gives your home a makeover within minutes!
Reusable- Simply reuse your Wallpick's over and over.
Removable- Easily removable without causing wall damage
Quick installation- Just Peel and stick. Easily re-positioned if needed.
Long-lasting (think years!)
Matte finish
Non toxic self-adhesive fabric material
Made in New York, USA
* 6 mixed sized flowers
(Ranging from 14"x 14" to 26" x 25")
* 8 Leaves
* Test sticker to test your walls
LOVE these!
LOVE these! It's way cheaper than Wallpaper and less Messy than painting, it really transforms your space in minutes!
OTHERS
Expensive Wall damage
Messy Paint
Time consuming and tedious.
Professional Installers needed
Overpriced and underserved
WALLPICK
No Wall damage or residue
A Home makeover in minutes
Save money from expensive projects
No messy Paint
Female founded
Peel the Sticker from
backing paper.
Stick to desired
Surface.
Your Wall is transformed!
No Wall damage.
1. They save you time and money
Want a Home makeover but don't want to spend $1000's on new furniture? 
Wallpick simply let's you Peel and stick and within minutes your home has underwent a Dramatic transformation, making a quick home makeover affordable for all!
2. Avoid costly Wall damage
Why damage your walls if you don't need to? 

Gone are the days where you needed Glue, Hammers or Nails to decorate your walls,
With Wallpick you Avoid any costly wall damage. 
Never risk losing a security deposit again!
3. Women helping women ❤️
Wallpick is Female founded and gives back by donating a percentage of our profit to the Women & girl organization supporting Women worldwide.
FAQ
Yes. Wallpick works on slightly textured walls. However if your walls are spikey nothing will stick to them.
No. Our Wallstickers are specially made for walls and will not damage or leave residue on your walls.
Yes. We have a 30 day happiness guarantee on all our products.